WHAT IS A QUOTE AND HOW DO WE READ IT ?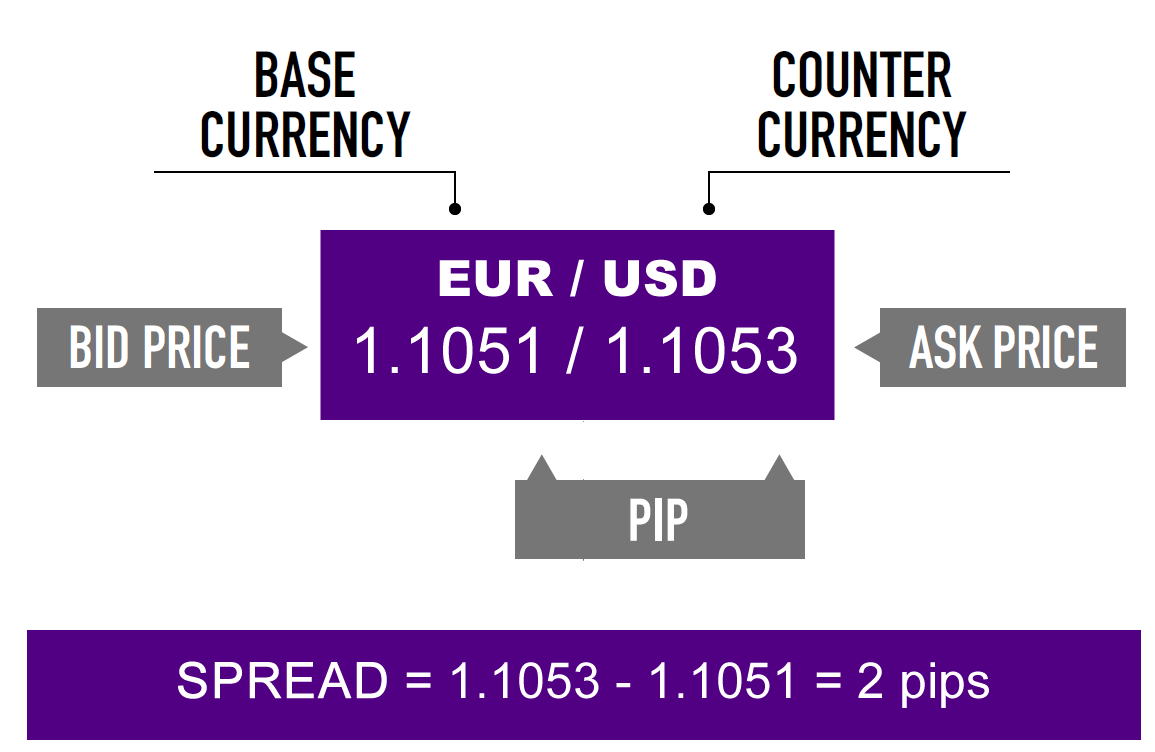 HOW DO YOU READ A QUOTE?
The bid price is the best available price the broker is willing to buy the base currency for, in exchange for the quoted currency to sell to the market.
The ask price is the best price at which your broker will sell the base currency for in exchange for the quoted currency.
**IF THE BASE IS GOING DOWN WE SELL THE ASK & BUY THE BID**
IF YOU HAVE EVER ENTERED A TRADE AND WONDERED WHY YOU ARE NEGATIVE IT IS BECAUSE OF THE SPREAD.
The spread is essentially how the broker makes money for providing us traders with the security, servers and a platform to trade. To calculate the spread, we simply subtract the asking price from the bidding price. The difference is how much the broker charges us to execute the trade. Win or Lose the spread is always accounted for.